Un très grand choix de VST gratuits proposés par hiphopmakers .
Combo Model F is a freeware virtual combo organ, modelled after a well-known Italian combo organ from the 1960s.
Demo
---
Design-S Hot Robot Vocoder is a vocoder VST effect. It is written in C# and requires .NET 4.0. What differs this vocoder among others are its bands. You can drag them and resize them as you wish to affect the output sound. You can change number of bands from 4 to 40 by turning the bands knob.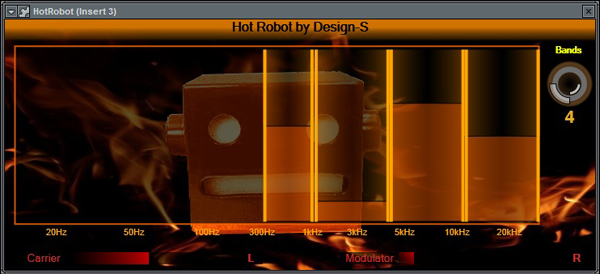 Demo
---
PTEq-1a is a digital emulation of a famous Vintage Program Equalizer. It has been developed to have all the characteristics of the original hardware, plus some additional features to increase it's versatility.
---
Demo
---
Bleep is a free VSTi synthesizer plug-in for Windows which inspired by the sound of MOS Technology SID.
Demo
ErsDrums consists of ten drum sounds: Two Kicks. Two Snares. Two Blipps. One Clap. One Claves. One Hihat (Open/Closed). One Crash.
ErsDrums Preview
---
Vintage drum machines rompler. 20 classic drum machines kits. All sounds fixed and levels corrected.
DSK mini DRUMZ 2 Preview
---
Acoustic drums module. 85 high quality samples. 8 stereo outs. Midi automation.
DSK DrumZ AkoustiK Preview
---
DigiDrum Pro is a five part drum and percussion VST plugin suitable for most genres of digital music production.
27 classic drum and percussion waveforms. Full VST automation of every sound editing controls .
DigiDrum Pro Preview
---
DrumSampler. Pads playable by mouse.Individual reverb send. Auto-mute group. Visual response.Logical layout.
GTG DPC 3 Preview
---
12 Pad Drum Synth. One Stereo, six Mono Outputs. Generates its own waveforms.
CM-505 Preview
---
TubeOhm ANTI TRANSPIRANT is a wonderful analogue sounding VSTi Instrument for Win XP,  Vista, and Windows 7.
Demo
---
The OP-X Free has got the same basic engine and sound as the full OP-X while the available presets are limited to a few chosen ones and the GUI only gives access to a few parameters.
Demo
---
Kamioooka is a polyphonic Full-Modular synthesizer with patch cable system. You can freely combine modules and make patches. 10 module slots and 7 types of modules (VCO/VCF/VCA/ADSR/LFO/MISC/SEQ) are available.
Demo
---
The Poly 2106 initially started off as a recreation of a true object of desire from the fashionable 80's that was once part of our studio, but that was just the initial kick that propelled a seemingly more enthusiastic project which culminated into a knob infested creation with a solid vintage backbone.
Demo
---
6 voices polyphonic synthesizer.

Demo
---
Beat Black Mamba is a powerful bass library. It's based on the Beat Zampler, developed by Synapse Audio for Beat magazine and thus can load sfz files. Design by Cyan.
Demo
---
Commodore 64 Synthesizer Sessions DELUXE is a collection of multi-sampled sounds captured directly from 3 different versions of the Commodore 64 home computer. It is a collaborative project between Bedroom Producers Blog and Rhythmic Robot.
Demo
---
Trans Computer Maschine is a semi-modular Vintage Lead Synthesizer + Pattern Sequencer. Modeled after two legendary mono synths and a custom analog sequencer from Germany.
Demo
---
Originally developed for DC'12, this is a heavily revamped model – simply called Version 1.3. HYDi can only be described as one thing – Quirky. Like a pre-patched modular, perfect for tweakheads, the modulation section is integrated into most of the effects.
Demo
---
This is a bundle of over 300 presets for 6 superb freeware synthesizer plugins: Zebralette, Tyrell N6 v2, Synth1, Tal Noisemaker, TAL elek7ro, and TAL u-no 62.
---
3 OSC with 7 Waves, Octave Tuning, Fine Tuning, PW, 3 VCA Envelopes.
Demo
---
Hydra PL is a digital/analog hybrid style polyphonic synthesizer. Hydra was made to be versatile, but with a focus on gritty pads and other polyphonic patches. It presents a vintage "knob-per-function" style GUI.
Demo
---
Modular polyphonic synthesizer with stereo SF2 player. To build vintage leads or analogue multi-purpose polyphonic instruments.
Demo
---
Sucker is a 2 oscillators synth.
Demo
---
TAL-NoiseMaker is an improved version of TAL-Elek7ro and has a completely new synth engine and a lot of improvements in sound and usability. The synth also includes a small effect section with a reverb, chorus and a simple bit crusher effect.
Demo
---
Classic orchestra instruments.
DSK Overture Demo
---
Orchestral Strings One was recorded utilizing the legendary acoustics in the famous Berliner Hall – home of the world class BERLINER PHILHARMONIKER. Our full string orchestra contains 14 violins, 10 Violas, 8 Cellos and 6 Double Basses.
Orchestral Strings One Demo
---
The Total Composure orchestra (TCO) is a full orchestral sample library created using only samples that are in the public domain. Total Composure is the first to offer such a library exclusively for the Kontakt format; making use of Kontakt's scripting capabilities to greatly enhance the playability, realism, and functionality of these public domain samples.
Demo
---
8 world string instruments:
Celtic harp, Cumbus, Dobro, Kanun, Koto, Dulcimer,
Tar, Turkish oud.
Demo
---
2 layers, 22 waveforms. Octave select and micro-detuner. Effects (Delay, flanger). Midi automation
Demo
---
String VST plugin.
Demo
---
Matnitron is a one-preset strings module with amplitude envelope generator.
Matnitron is available as a VST instrument plug-in for Windows and it is free.
Demo
The Sound of Piano One comes from the Yamaha C7 concert grand, a true workhorse in the professional piano world, appearing on famous concert stages, in international competitions and in prestigious music events throughout the world.
Piano One VST Demo
---
Continuous Velocity Piano is based on spectral morphing. Eliminating the need for many bulky, discrete sample layers, spectral morphing technology produces continuous, spectral variation by processing only a single baseline sample velocity.
CV Piano VST Demo
---
High quality stereo acoustic grand piano.
Demo
---
Free Grand Piano Plug-in (KVR Audio Developer Challenge 2006).
Demo
---
E-Piano module with a rich, warm and silky sound. It is quite unique by its character. The module is made with a hybrid technology, which involves sample playback and synthesizing within one case. For its quality, module has reasonable small size. Unlike many other software modules and samplers, this one will never overload CPU. It will never stick notes, and never break the sound or click during live performances.
Demo
---
The mda Piano VSTi is without doubt the best free Piano currently available. This softsynth is modelled around 31 carefully sampled and mastered Piano samples.
Demo
---
Glue Reeds is a virtual electric piano based on a Pianet® mechanism.
Like the Wurlitzer®, it used reeds, like the Rhodes® it had individual pickups, and like no other instrument it used sticky foam pads to pull and release the reeds instead of a hammer to hit.
Demo
---